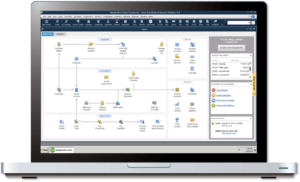 QuickBooks Enterprise Solutions has the functionality you need for $1,000s less than comparable systems. Do any of these phrases apply to your business?
My QuickBooks Pro/Premier file size is big and the program is slow
I need enhanced security features for employee data access
I need to consolidate reports from multiple company files
I need to track inventory in multiple locations and/or FIFO basis
I need to create better custom reports
If you are looking to switch from an existing QuickBooks Pro or Premier platform, you will find an easy transition with the same look and feel. If you are new to the QuickBooks world, Welcome!, and let us tell you more about our Data Migration Services.  For more information, download the QuickBooks Enterprise 2016 Overview data sheet.